A safe and quality service guarantee!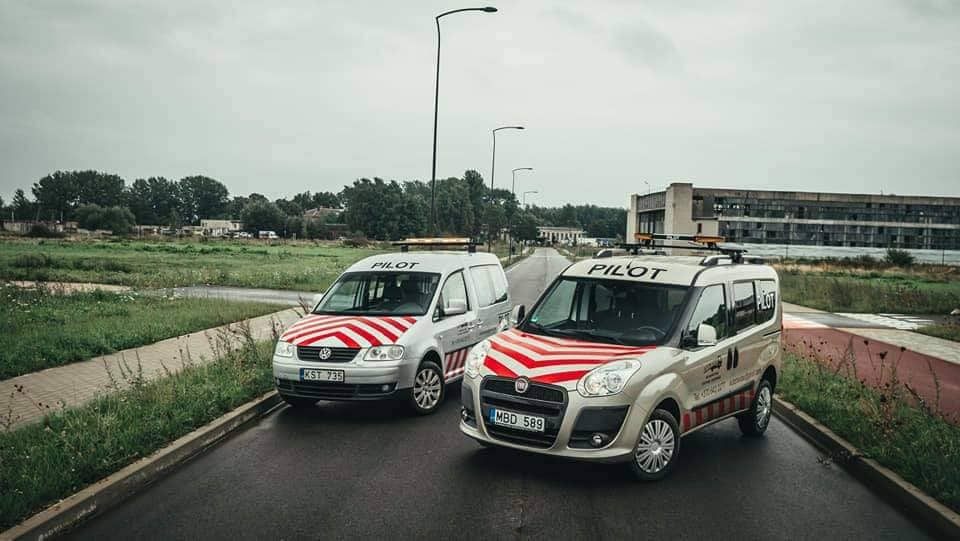 Established in 2011 in Kaunas, our company specializes in local transport exclusively with various platforms. Although our services are mainly provided in Lithuania, we offer vehicles that meet all international requirements, professional and responsible drivers, and a time-tested, highly experienced logistics team.
A wide selection of special trailers allows us to offer flexible pricing to our customers. We transport a wide range of machinery, structures, etc. up to as many as 60 t, as well as non-standard, bulky loads, and a variety of caravans. For many years we have been a reliable partner of many large Lithuanian companies and enterprises. We provide all complex services related to the transportation of oversized cargo, arrange all the necessary permits from the State Road Transport Inspectorate, municipalities and other institutions, cargo insurance and, if necessary, escort (PILOT) vehicles.
In order to save time and customers' transport costs, we recommend our regular customers to use our Autobleidas mobile application, which can be downloaded and used by every customer's logistics employee free of charge on their phones, to book our transport, which is significantly cheaper.
Oversized freight – what is it?
Oversized freight is the transport of cargo with non-standard dimensions or very heavy loads that require special platforms. The carrier's employees choose the best route, arrange the necessary permits, organise an escort and ensure the safety of the freight.
Non-standard, oversized or heavy loads are loads whose size or weight exceeds the maximum size or weight established by the state in whose territory the cargo is being transported. These can include industrial, agricultural, construction, forestry, quarry or other machinery and constructions or containers of large weight or bulk, which may be plastic, metal, wood or reinforced concrete. They can also include a variety of structures such as caravans, containers or segmented and modular houses. Drivers of lorries with special semi-trailer platforms are trained and have many years of experience in transporting such cargo.
We can offer a full range of non-standard freight services:
Transportation of heavy goods
Transportation of oversized cargo
Organisation of freight escort and security
Obtaining the necessary permits from the State Road Transport Inspectorate, police, municipalities, etc.